OHCO M.8 4D Massage Chair
ISBN:
670724914244
---
100% Satisfaction Guarantee
Licensed Authorized Dealer
FREE Shipping & No Sales Tax
---
---
OHCO M.8 4D Massage Chair
Features:
Body Scanning Technology
Sens8 4D Massage with advanced algorithms
Side Door
Enhance Shiatsu Massage Technique
J-shaped MaxTrack 
14 Auto Programs
Zero Gravity and Lie-Flat for the most relaxing positions
Reflexology Foot Rollers & Calf Massage 
Knead & Stretch Headrest for restored neck mobility
Air Ionizer & White Noise Generator
Free 3-Year Residential Warranty
FREE Shipping To Lower 48 States
White-Glove Delivery Included ($450 Savings)
Ships in 2-3 Business Days
Experience the ultimate in health and wellness with the OHCO M.8 massage chair - designed by world-renowned designer Ken Okuyama, famous for his work on the Enzo Ferrari.
Engineered to provide the ultimate in relaxation and therapeutic benefits, the OHCO M.8 harnesses the healing power of Shiatsu massage to help you achieve optimal health, enhance well-being, and reduce stress.
Designed with the latest advancements in massage technology, the OHCO M.8 features a revolutionary ergonomic design that allows for a deep and immersive massage experience. With a multitude of customizable massage programs and settings, you can personalize your massage to target specific areas of the body and alleviate tension and soreness.
Invest in your well-being today and discover the ultimate in relaxation with the OHCO M.8 massage chair. Maximize your health, improve your well-being, and reduce stress with the OHCO M.8 - the ultimate therapeutic massage.
DeltaWave Massage® Mechanism
The M.8 massage mechanism is uniquely crafted and controlled to feel consummately lifelike. In addition to basic movements—tapping, kneading, rolling, and combinations thereof—the 4D engine uses advanced massage algorithms to mimic the feel of human hands. It precisely manages speed from fast to our proprietary UltraSlow movements.
Rapid acceleration and deceleration of motor speeds create patterns of movement that feel just like a human. Other proprietary software design elements add nuance, complexity, and range to the movements of the DeltaWave engine.
These engineered elements are perfectly blended to provide an experience that's maximally therapeutic and deeply relaxing.
Japanese Craftsmanship
Handcrafted in Japan to demanding standards, this chair offers an indulgent escape that will last for many years.
Zero Gravity & Lay Flat Recline
The chair can adjust into infinite recline positions, including Zero Gravity, and Lay Flat.
Wall Hugging (Space Saver)
Requires just 6.25" (15 cm) between the upright backrest position and a wall.
Rear Swinging Doors
Ingress and egress are made accessible when you enter from the side of your chair through either the left or the right door.

MaxTrack®
MaxTrack describes the interplay between our 49" ultra-long track and DeltaWave engine. As a result of the flexibility of the Maxtrack design, your M.8 chair can seamlessly execute massage in the zero gravity position and the flat lay posture and offer exceptional range during back extension movements.
Total-Body Heat
Foot, palm, back, and seat heat increases relaxation and comfort. Pinpoint roller heat on the massage engine provides "hot rocks" style warmth to the paraspinal muscles. Each heat zone can be independently controlled.

Back AutoScan
An automatic back scan personalizes the massage to your body and guides the programmed massage sessions to focus on the shiatsu points of your neck, back, and seat.
TheraElliptical™ Kneading & Back Calf Kneading
M.8 expertly massages the lower leg by blending compression with rotation (grasp and knead) to massage the sides of the calves (gastrocnemius and
soleus).
Additionally, a calf roller massager works the rear of the calf along the medial line. This complex set of movements offers an accurate facsimile of how a massage therapist works on the lower legs.
Automatic Recline
Automatically sets the chair recline when the massage commences. Users can also manually adjust recline to a comfortable position. The seat back can be reclined between 120° and 165° from the floor. The leg rest angle can be adjusted to 90° according to your preference.
Complete Body Air Massage Coverage
The chair is equipped with thoughtfully placed air cells. Used all at once, the massage provided will relieve your feet, calves, hips, outer thighs, glutes, arms, hands, neck, and shoulders, melting away muscle soreness and fatigue.
Foot Rollers
A carefully choreographed, 2-way foot roller gently soothes the soles of the feet.
Roller Heat
Infrared heating elements on the massage rollers provide point-specific heat to help loosen and relax muscles and improve blood circulation.
Knead and Stretch Head Rest
The M.8 headrest offers rollers and air-driven cervical traction. Movements are carefully programmed to melt away neck and shoulder stress and strain and to provide soothing, gentle neck traction.
Multi-Language Remote Control
Designed to be simple and intuitive, the easy-to-read user interface allows you to adjust and monitor your massage. Multiple language selections are also available.
Bluetooth Audio Immersion
Connect with your smart device to play music and relaxing sounds, or take a guided meditation to enhance and deepen your massage experience.
Motion Activated LED Light
Approach your massage chair, and a soft pool of light illuminates your way. In a dark room, you can let your chair be your guide.
Air Ionizer
Located in the headrest, the air ion generator clears dust, dander, spores, and other pollutants from the air.
Aromatherapy
Add your favorite essential oil to the aromatherapy slot in the chair's headrest and enhance your ability to rest your mind and body by activating your olfactory senses.
Cell Phone Slot
The conveniently located slot allows a safe place to store your cell phone, TV remote, or other items you don't want to wear or hold during your massage.
USB Power Ports
USB ports allow convenient access to charge your smartphone, tablet, or other devices while you relax. A USB port is located at the inside front of each arm.
Unparalleled Design
Conceived by world-renowned designer Ken Okuyama, the M.8 is the perfect blend of beauty and precision with unrivaled comfort and function.
Chromotherapy
After selecting a massage, the remote enters into a color therapy session. The gradual transition between soothing colors helps deepen your massage experience.
Shiatsu Master Designed Massage
M.8 massage choreography has been designed in consultation with Japanese shiatsu master, Okabayashi sensei.
12 Air Cell Arm Array
Each of the six air cells in each is independently controlled. The M. 8-arm air cell array can produce over 479,000,000 possible massage combinations.
Link Massage
The simple and intuitive remote design lets users easily link two massage sessions together. When two massage sessions are linked, the total massage time can be extended to 35-40 minutes.
Supplied Items
Every OHCO M.8 massage chair arrives with a Power cord, T-shaped wrench, cap head screws, straight pins, cotter pins, channel covers, aromatherapy accessories, carry handles, and foot buffer pads.
Massage Sessions
This chair has 14 programmed and focused massage sessions from which you can choose. All programmed sessions have been designed in consultation with a Japanese shiatsu master. Countless hours have been devoted to the careful and artful recreation of massage movements and routines that most closely mimic the movements of the hands of a shiatsu master.

These provide easy-to-use massage options to meet a variety of needs. Each of the below sessions (excluding Feet & Calves) lasts approximately 18 minutes and can be selected by navigating through the menus on the LCD screen unless otherwise noted.
Programmed Massage Sessions:
Quick: Recommended for those seeking a quick refresh for the entire body. Also, a good demonstration of the chair's basic capabilities, incorporating massage, air, heat, and leg and foot rollers.
Full Body: Mobilizes the back, neck, and shoulders. A supremely relaxing total body shiatsu massage experience. Designed to revitalize your entire body and reinvigorate your mind.
Float: The ultimate meditative and soothing experience. This massage program provides undulating figure-8 motions that rock the hips and thighs, balance the body, relax the mind, and deliver deep relaxation.
Stress Relief: A full body massage that combines various techniques in a slow, methodical "dance" designed to deliver a hypnotic, thoroughly calming massage.
Unwind Peace, tranquility, and escape. This full-body session combines slow, calming massage techniques that are predictable and repeated, allowing the body and mind to release the stresses of the day through this massage-driven mediation of body and mind.
Stretch: Focused on mobilizing the back, shoulders, and neck. Choreographed to deliver healthy extension movements of the entire spine, hip rotation, and a full-body stretch.
Morning: Energize and refresh. Awaken your body and mind. Whether you use it first thing in the morning or midday, this massage invigorates and boosts energy and is choreographed to move blood from the body's extremities toward its core.
Night: Clear your mind. Drift. Dream. A slow, methodical, patterned massage that completely clears the mind and lulls you to sleep. Choreographed to move blood from your core toward your extremities, helping to overcome the challenge of insomnia and a powerfully valuable bedtime ritual massage.
Full Body Air: Graceful and slowly paced air massage of arms, shoulders, back, hips, legs, and feet. A mellow and pleasant experience that exclusively uses the air massage functions of the chair.
Sports Recovery: A full-body program focused on refreshing and rejuvenating fatigued muscles and speeding recovery from vigorous athletic activity.
Focused Massage Sessions:
Neck & Shoulders: Designed to melt away muscle soreness and fatigue in the upper back. Targets the neck and shoulders with a variety of kneading massage patterns. NOTE: This program is recommended to run without the pillow in place.
Low Back: Soothe and loosen the lower back and hip muscles with focused kneading and tapping massage focused on the lumbar area.
Glutes: Focuses on the lower back, glutes, and thighs; this session relieves tension and relaxes the lumbar area and large muscles of the lower torso and upper legs.
Feet & Calves: Soothe sore, achy feet and legs. Air cells surround the feet and calves, while sole foot rollers address reflexology points on the bottoms of the feet. Heals and relieves tired or swollen ankles, feet, and calves.
| | |
| --- | --- |
| SPECIFICATIONS: | |
| Model Name: | M.8 |
| Model Number: | OHCO M.8 |
| Power Supply:  | AC120V ~ 60Hz |
| Power Consumption:  | 280W |
| Rated Time: | 30 minutes |
| Kneading Speed:  | From 11 times/minute to 35 times/minute |
| Tapping Speed: | From 87 times/minute to 492 times/minute |
| Up/Down Speed: | From 54" per minute to 106" per minute |
| Back Stroke Range: | 49" |
| Preset Sessions: | 14 sessions |
| Manual Sessions: | 9 sessions plus Calf Rollers, Kneading Neck Rollers, and Foot Rollers |
| Air Pressure: | Approximately 32 kPa |
| Program Timer: | Approximately 18 minutes |
| Foot Rest Adjustment Range: | Approximately 11" |
| Reclining Angle: | Approximately 120° to 160° against flat floor |
| Chair Dimensions Upright: | 60" L x 36" W x 49" H |
| Reclined: | 77" L x 36" W x 36" H |
| Seat Width: | 17.5" |
| Seat Depth: | 21" |
| Chair Weight: | 364 lbs (165 kg) |
| Outer Cover: | Synthetic Leather |
| Shipping Dimensions: | Box 1: 65" x 34" x 36.75" |
| | Box 2: 57.5" x 22" x 24.75" |
| Shipping Weight: | Box 1: 308 lbs |
| | Box 2: 122 lbs |
| Max User Weight: | 265 lbs |
| User Height Range: | 5' 1" to 6' 4." |
| Manufactured In: | Japan |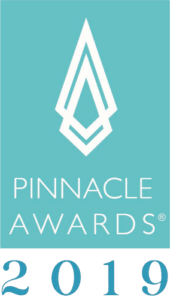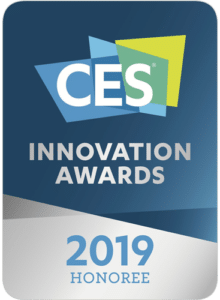 Free 3-Year Parts & Labor Residential Warranty
5 Year Parts & Labor Residential Warranty +$450
Commercial Warranty: 2 Years Parts & Labor +$400
*PLEASE NOTE: Residential warranties are void if the chair is used in a Commercial setting. Please choose a Commercial warranty if the chair will be used for business.
Shipping Rates & Policies
All standard shipping is a curbside delivery service. This offer covers most items shipped by ground within the contiguous U.S. By curbside delivery; massage chairs will arrive in their original factory boxes unless otherwise mentioned. The trucking company will deliver the items to your driveway or entryway, and you will be responsible for entering them into your residence or business. Since massage chairs are heavy, you may require assistance from a friend or a family member.
Threshold Delivery: With threshold delivery mode, massage chairs will be delivered to the nearest ground-level entrance of the home, business, or apartment building. 
White-Glove Delivery: With white glove delivery, massage chairs will be hand-delivered to your destination and assembled. Choose the shipping method as White Glove Delivery if you want the service. (Cost:$450)
All White Glove Services is a one-time, non-refundable service, nor do they cover any return service. Once the service has been signed off for completion of service, the delivery agent will not return to do further services that may not have been completed on their initial visit. It is vital for the customer to thoroughly inspect and test the product before signing off on the completion of the service.
Please provide a valid street address with each order (we cannot ship to P.O. boxes unless a phone number is provided ). Additional charges apply to rush and international shipments, including Alaska, Hawaii, and Puerto Rico. Shipping costs are listed beside each product. If there is no price, you can call for a quote (this is especially prevalent for the higher-weight items).
How Fast Will You Receive An Order
All orders are processed between 7 a.m. and 5 p.m. (PST), Monday through Friday. Your order will try to be shipped within 24 hours unless otherwise noted. The order is then shipped and delivered within 7 to 10 days.
Thank you for shopping with us & if you have any questions, ask below, Live Chat, or Call Us at (833) 627-7245.