Kyota Genki M380 Massage Chair
ISBN:
761062054324
---
100% Satisfaction Guarantee
Licensed Authorized Dealer
FREE Shipping & No Sales Tax
---
---
Kyota Genki M380 Massage Chair
Unlock the power of relaxation with the Kyota Genki M380 massage chair. Feel the comfort of a full-body massage with its 360-degree, 4-node massage system, which travels from your neck to your glutes. Enjoy Intelligent Voice Command + Control, 11 Auto Programs, and Chromotherapy Lights for a head-to-toe massage experience in minutes!
Click Here for Our In-Depth Review 
Features:
Intelligent Voice Command + Control
360 degree, 4-Node Massage
11 Fully Automatic Programs
Full Manual Control
2D Massage 
L-track (43")
One-Touch Zero Gravity
Lumbar Heat
Total Sole Reflexology
Triple Shiatsu Rollers
Calf Roller Reflexology
Chromotherapy Lights
MyMassage Program. Memory
USB Charging Port
Free 4-Year Limited Warranty
FREE Shipping To Lower 48 States
Ships in 2-3 Business Days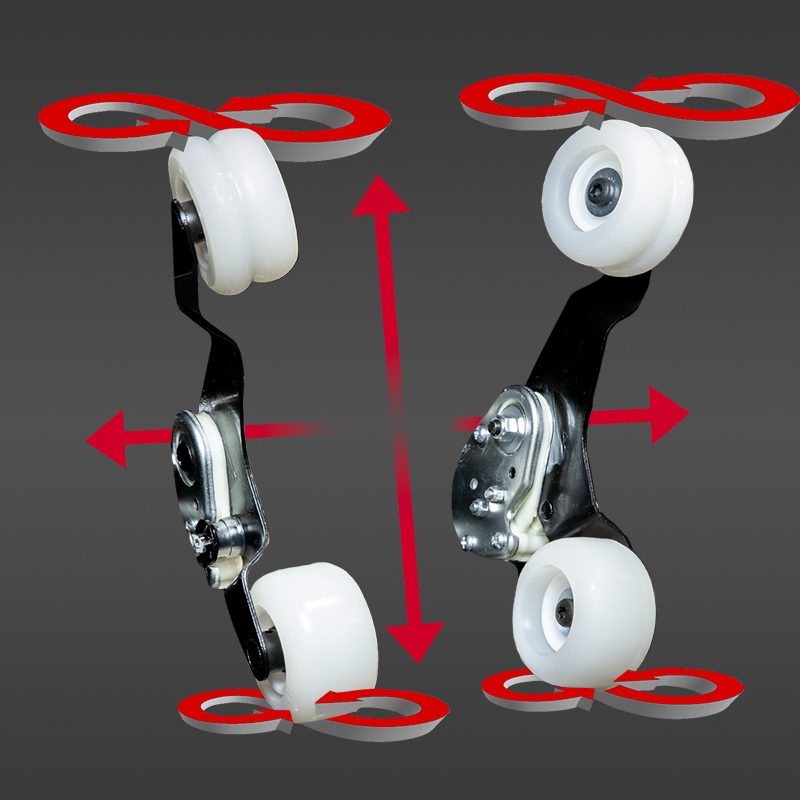 360 Degree 4-Node Massage
The 4-node robot performs kneading, tapping, kneading with tapping, shiatsu, and knocking massage in an infinite (figure 8) sweeping motion.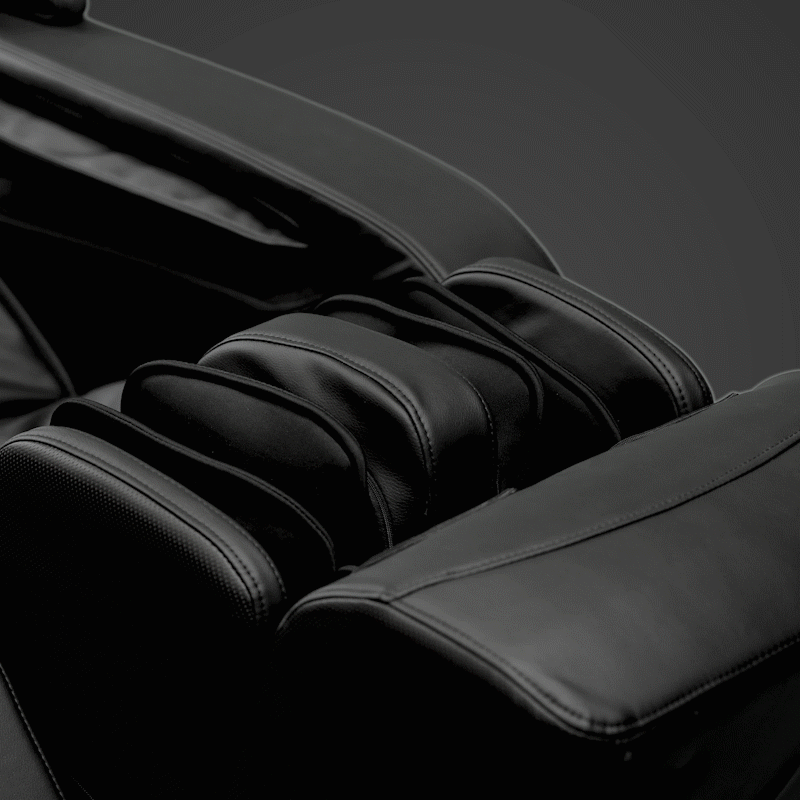 Calf Oscillators
Soothe those tired calves. Usually in chairs twice the price, the Genki M380 features a kneading and oscillation motor that combines with air cell compression for the most comprehensive massage available.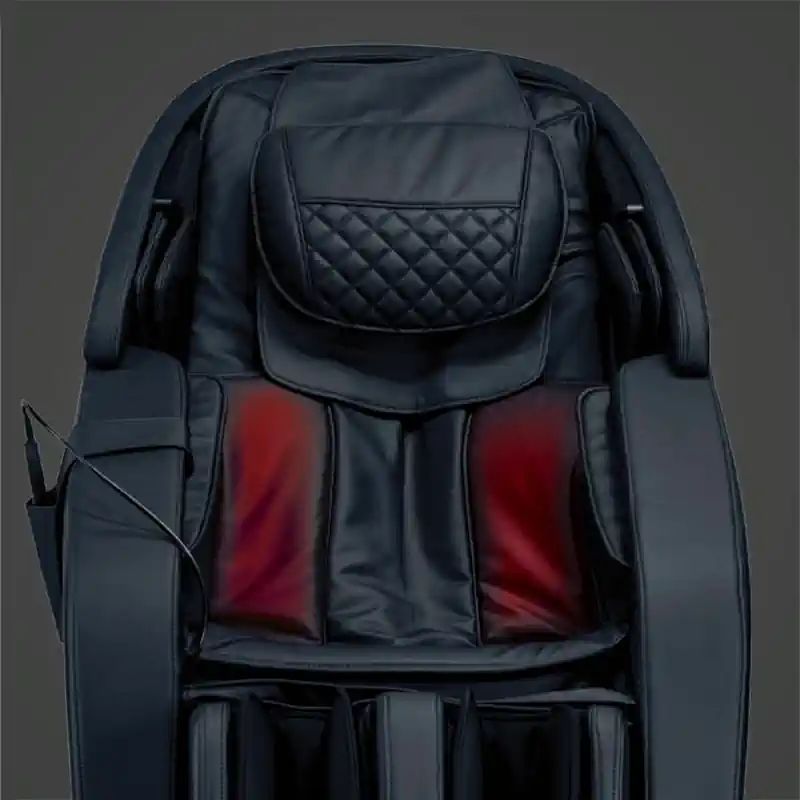 Lumbar Heat
Heating modules located in the back of the chair provide a soothing sensation and help loosen your muscles.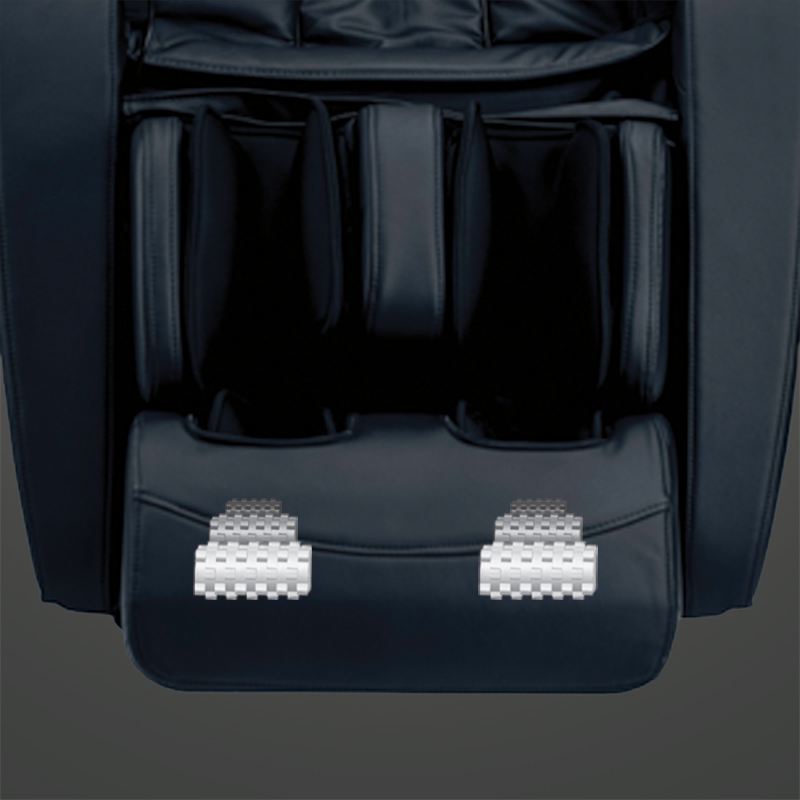 Total Sole Reflexology
Utilizes triple shiatsu rollers per foot and squeezing air compression to relieve reflexology throughout the body.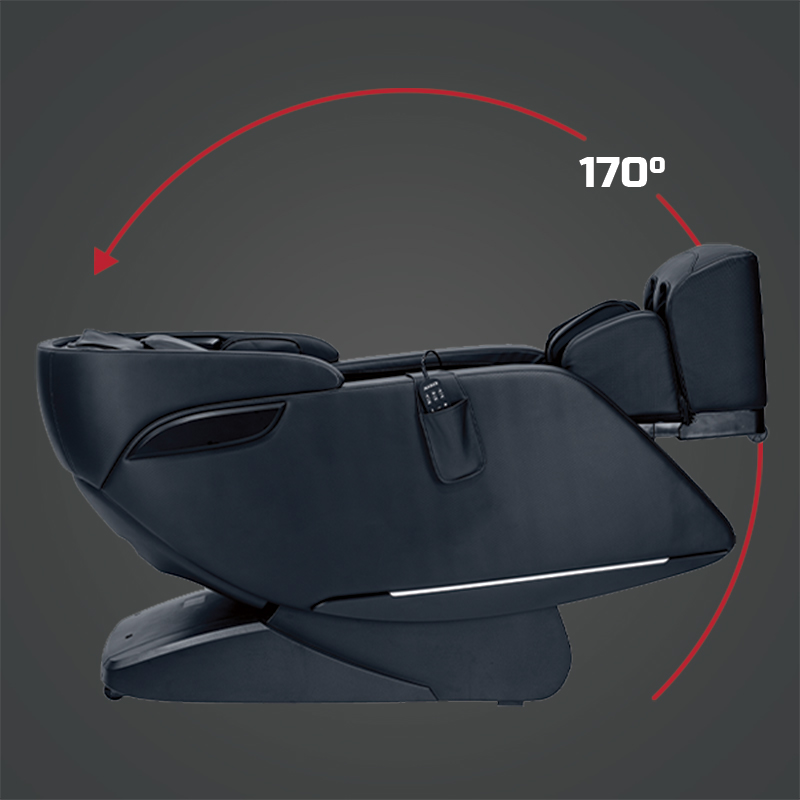 One-Touch Zero Gravity
Zero gravity positioning elevates your knees above your heart, which allows the spine to decompress, provides a sense of weightlessness, and maximizes the effect of the massage rollers.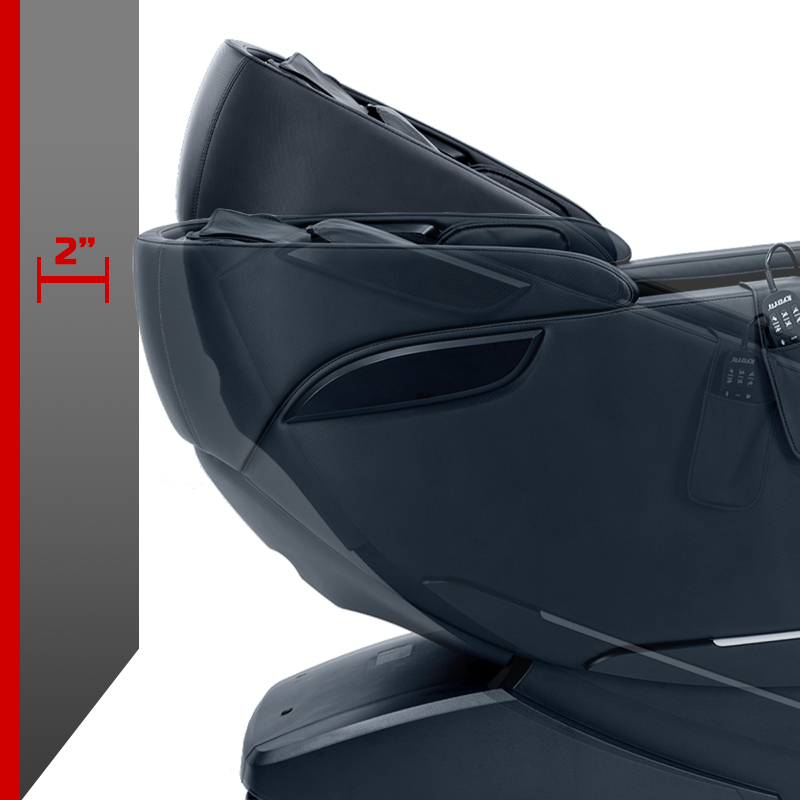 Slide Forward Space-Saving
No need to worry about what room or how you will arrange your chair, relax and feel the stress melt away as the Zero Wall Technology allows you to place your chair easily.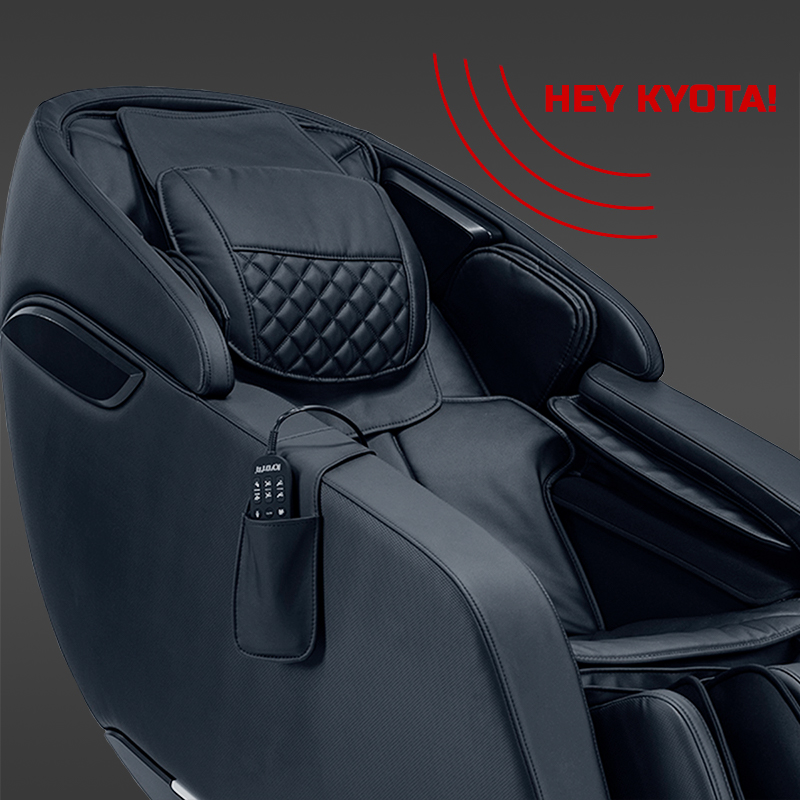 Intelligent Voice Command + Control
This feature allows you to control your chair and massage experience hands-free by using one of the many voice commands. Such as "Stress Relief," "Change to point mode," or "Go a little down."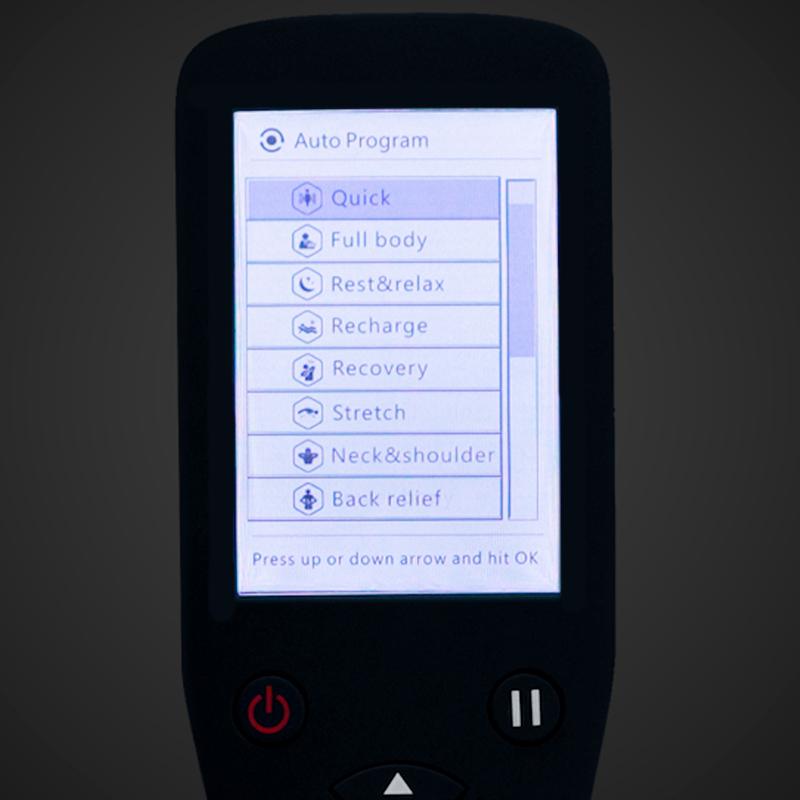 11 Auto Programs + MyMassage Program memory
Convenient and easy-to-use auto programs. Choose from Quick, Full Body, Rest & Relax, Recharge, Recovery, Stretch, Neck & Shoulders, Back Relief, Lower Body, Stress Relief, Renew, Athlete, and three memory massage programs.
4-Year Residential Limited Warranty
4 Years of USA-based customer & technical support
4 Year structural framework warranty
No-cost replacement on covered parts for 36 months
Complete Care/No-cost parts & labor(in-home, if necessary) for 12 months
Infinity Care PLUS: Covers 3 Years of Labor, 3 Years of Parts, and 4 Years Frame - $399
Infinity Care Max:

 

Covers 5 Years of Labor, Parts, and Frame - $599
Complete Care Warranty Period
For In-Home service, Infinity Massage Chairs will arrange all covered parts deemed necessary to be sent to the consumer and, if necessary, for an authorized service provider to repair the product at the customer's residence, at no charge to the customer. If a particular part is no longer manufactured, Infinity Massage Chairs may replace your product with a similar product. Under no circumstances shall the retail replacement value exceed the original net price paid for the product. If you choose not to accept a replacement for your product, Infinity Massage Chairs is no longer responsible for making repairs under warranty coverage.
For any repairs needed during the 3-year parts warranty coverage, Infinity Massage Chairs will provide covered parts at no cost; however, the consumer is responsible for shipping, duties, and brokerage fees. Structure warranty is limited to the steel and steel-welded parts of the frame and any wood structure that may exist. If a replacement is issued under the Parts or Structure warranty period, the consumer is responsible for shipping, duties, and brokerage fees related to the replacement. At its sole discretion, Infinity Massage Chairs will repair or replace any defective part within a reasonable time frame. Field Service is only available in the United States and major metropolitan areas in Canada. Field Service requires pre-approval and, if necessary, must be performed by Infinity Massage Chairs-authorized field service personnel to maintain warranty coverage.
Warranty Exclusions
Warranties do not cover any loss or damage resulting from improper installation; unauthorized repairs; use in a commercial or corporate setting; alterations or modifications of original condition; improper use of electrical/power supply; loss of power; electrical disturbances and power surges; dropped product, including but not limited to remote controls; a malfunction or damage resulting from improper use or unreasonable use or maintenance; failure to follow operating instructions; transportation damage; theft; abuse; misuse; neglect; vandalism; or environmental conditions(fire, floods, rust, corrosion, sand, dirt, windstorm, hail, earthquake, or exposure to weather conditions); loss of use during the period the product is at a repair facility or otherwise awaiting parts or repair; and products purchased from unauthorized dealers. Damage incurred from shipping and handling does not constitute a defect under this warranty.Softening/hardening of foams and filling composites in pillows and pads do not constitute a defect under this warranty, as those items naturally change with use. Fading, wear, and pilling of fabrics do not constitute a defect under this warranty as those conditions naturally occur with fabrics. Natural markings and grain and dye variations in leather do not constitute a defect under this warranty, as no two pieces of leather are alike. Failures of attach points, such as but not limited to stitching, Velcro, and zippers, do not constitute a defect under this warranty.
Shipping Rates & Policies
All standard shipping is a curbside delivery service. This offer covers most items shipped by ground within the contiguous U.S. By curbside delivery, massage chairs will arrive in their original factory boxes unless otherwise mentioned. The trucking company will deliver the items to your driveway or entryway, and you will be responsible for entering them into your residence or business. Since massage chairs are heavy, you may require assistance from a friend or a family member.
Threshold Delivery: With threshold delivery mode, massage chairs will be delivered to the nearest ground-level entrance of the home, business, or apartment building. 
White-Glove Delivery: With white glove delivery, massage chairs will be hand-delivered to your destination and assembled. Choose the shipping method as White Glove Delivery if you want the service. (Cost:$399)
All White Glove Services is a one-time, non-refundable service, nor do they cover any return service. Once the service has been signed off for completion of service, the delivery agent will not return to do further services that may not have been completed on their initial visit. It is vital for the customer to fully inspect and test the product before signing off on the completion of the service.
Please provide a valid street address with each order (we cannot ship to P.O. boxes unless a phone number is provided ). Additional charges apply to rush and international shipments, including Alaska, Hawaii, and Puerto Rico. Shipping costs are listed beside each product. If there is no price, you can call for a quote (this is especially prevalent for the higher-weight items).
How Fast Will You Receive An Order
All orders are processed between 7 a.m. and 5 p.m. (PST), Monday through Friday. Your order will try to be shipped within 24 hours unless otherwise noted. The order is then shipped and delivered within 7 to 10 days. 
Thank you for shopping with us & if you have any questions, just ask below, Live Chat, or Call Us at (833) 627-7245.