OHCO M.8 LE Massage Chair
ISBN:
670724914541
---
100% Satisfaction Guarantee
Licensed Authorized Dealer
FREE Shipping & No Sales Tax
---
---
OHCO M.8 LE Series Massage Chair
Features:
Genuine Leather
Signed by Ken Okuyama
Sens8 4D Massage 
Side Door 
Body Scanning Technology 
Enhance Shiatsu Massage Technique
J-shaped MaxTrack
Full Upper and Lower Body Massage
14 Auto Programs
Zero Gravity and Lie-Flat Features
Reflexology Foot Rollers & Calf Massage
Knead & Stretch Headrest
Air Ionizer & White Noise Generator
Limited Release of Genuine Leather and Alcantara Interior
FREE Shipping To Lower 48 States
White-Glove Delivery Included ($450 Savings)
Ships in 2-3 Business Days
The OHCO M.8 LE Series massage chair is the pinnacle of engineering and a continuation of what the Classic already offered. This luxury shiatsu massage chair is massage redefined. You'll enjoy an incredible experience from the easy entry thanks to the doors and high-quality materials to the Zero Gravity programs and an enhanced MaxTrack. In addition, this limited release will see 2,000 models offering the genuine leather exterior with rose gold trim and Alcantara interior, a material used in sports cars, and production will stop. You'll receive a signed certificate from Ken Okuyama saying, "Massage Perfection Meets Work of Art."
OHCO M.8 LE Series Massage Chair Features
Body Scanning Technology
Patented Shiatsu point locator technology scans your body to determine how you are positioned in the chair. It ensures that the massage you receive will focus on your specific profile.
Massage Programs
14 Automatic Pre-programmed massages make it easy to jump in the chair and get started right away. Some of the programs offered: Quick, Full Body, OHCO, Stress Relief, Unwind, Stretch, Morning, Night, Full Body Air, Sports Recovery, Neck & Shoulders, Low Back, Glutes, Feet & Calves.
MaxTrack™
This chair has been designed on the MaxTrack proprietary framework that matches the contour of the human body. While still allowing the seat, back, and legs to independently adjust, ensuring a precise massage throughout every point of contact. The Delta Wave mechanism is able to travel in a J-shape that isn't fixed. Because the mechanism has so much freedom of movement, it's able to stay in close contact with your body throughout the length of its track.
What that means for the OHCO M-Series Massage Chairs is you can seamlessly and comfortably massage your back from your neck to your hamstrings in the upright, zero gravity, lay flat, and in every position in between. They also deliver an excellent full-body stretch.
Easy Entry Doors
Enter and exit is vital for beginning and completing your massage with a sense of ease and relaxation. So, OHCO makes sitting in and getting out easy with swinging doors that open on either side of the chair. This feature can be fantastic when you have limited mobility issues or if you simply want a better, easier way to hop in and enjoy your massage.
SENS8™
At the core of the M-Series lies the technology to transform your entire state of being. Our proprietary Sens8 engine is designed to deliver an intuitive and lifelike massage. In addition to basic movements—tapping, kneading, rolling—the Sens8 4D engine uses advanced massage algorithms to mimic the hands of a massage therapist. It precisely manages a wide range of massage speeds from fast to ultra-slow movements. Rapid acceleration and deceleration of motor speeds add variation to movements and patterns; deepening the human qualities of the M.8.
Roller Heat (On The SENS8™ Massaging Rollers)
Immerse yourself in the sensation of a "hot stone" massage with infrared heating located directly on the Sens8 massage rollers. This point-specific heat encourages blood circulation that helps loosen and soothe the paraspinal muscles
Theraelliptical™ Calf Kneading (TEK)
Let tension melt as complex TEK movements mimic the hands of a shiatsu master, gently compressing and kneading your calves. This powerful and soothing capability enhances circulation, leaving your calves (and your whole body) refreshed and renewed.
Enhanced Arm Massage
Like the hands of a masseuse who knows your body intimately, twelve individually controlled air cells embrace each of your arms conducting movements that select from countless combinations to fit the exact needs of your arms.
Expert Shiatsu Technique with Airbag Massage
The feeling of a thumb or knuckle pressing with circular pulsing- the Art of Shiatsu. But, you don't need to travel to the spa to enjoy this. The MaxTrack follows your back's contour and the expertly engineered motions capture the precise of a Shiatsu Master. Plus, twelve proprietary air cells in the arms and massaging in the feet and calves ease away stress throughout your body. You'll also receive an incredibly deep neck massage unique to this chair with the Knead & Stretch Headrest that uses gentle traction to alleviate pressure. At every point of therapeutic touch, the M8 combines modern engineering with the ancient art of Japanese healing.
Total Body Heat
Foot, hand, back, and seat heat improves relaxation and comfort. Plus, you can independently control each heat zone.
Space Saving
The OHCO M.8 only needs 6.25" (15 cm) behind the chair to fully recline.
Air Ionizer with Aromatherapy & White Noise
Found in the headrest, the air ion generator removes dust, dander, spores, and pollutants from the air around you. This fan also acts as a pleasant white noise that can ease your mind. A few drops of your favorite essential oil in the headrest diffuser can create that much more of an escape. Breathe deep and elevate your OHCO experience.
Large Screen Remote
The handheld remote offers a large screen for easy readability and swiftly tucks away back into its designated place when not in use. There are also several language modes available.
Bluetooth & USB Ports
Connect the chair to your smart device to play relaxing music, sounds of nature, an audiobook, or your favorite meditation. Plus, there's a USB port on the inside front of each arm. There's also a slot where you can store your cell phone, TV remote, or another device during your massage.
M-Sense Light Pool
The OHCO M.8 has motion sensors that signal a soothing LED light to create an inviting atmosphere. It can guide you to your chair in a dim room so that you can fully enjoy the relaxing experience without harsh lighting.
Key Differences Between the M8 and the M8 LE
Genuine Leather with Rose Gold Trim
Alcantara Interior
Limited Release of 2,000
Signed Certificate from Ken Okuyama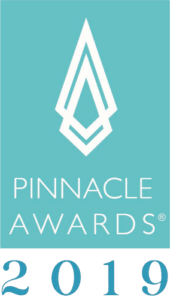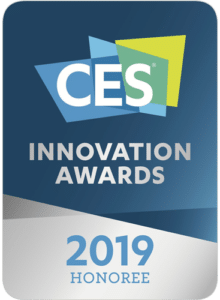 WARRANTY OPTIONS:
Free 3-Year Parts & Labor Residential Warranty5 Year Parts & Labor Residential Warranty +$450Commercial Warranty: 2 Years Parts & Labor +$400
*PLEASE NOTE: Residential warranties are void if the chair is used in a Commercial setting. Please choose a Commercial warranty if the chair will be used for business.
Shipping Rates & Policies
All standard shipping is a curbside delivery service. This offer covers most items shipped by ground within the contiguous U.S. By curbside delivery; massage chairs will arrive in their original factory boxes unless otherwise mentioned. The trucking company will deliver the items to your driveway or entryway, and you will be responsible for entering them into your residence or business. Since massage chairs are heavy, you may require assistance from a friend or a family member.
Threshold Delivery: With threshold delivery mode, massage chairs will be delivered to the nearest ground-level entrance of the home, business, or apartment building. 
White-Glove Delivery: With white glove delivery, massage chairs will be hand-delivered to your destination and assembled. Choose the shipping method as White Glove Delivery if you want the service. (Cost:$450)
All White Glove Services is a one-time, non-refundable service, nor do they cover any return service. Once the service has been signed off for completion of service, the delivery agent will not return to do further services that may not have been completed on their initial visit. It is vital for the customer to thoroughly inspect and test the product before signing off on the completion of the service.
Please provide a valid street address with each order (we cannot ship to P.O. boxes unless a phone number is provided ). Additional charges apply to rush and international shipments, including Alaska, Hawaii, and Puerto Rico. Shipping costs are listed beside each product. If there is no price, you can call for a quote (this is especially prevalent for the higher-weight items).
How Fast Will You Receive An Order
All orders are processed between 7 a.m. and 5 p.m. (PST), Monday through Friday. Your order will try to be shipped within 24 hours unless otherwise noted. The order is then shipped and delivered within 7 to 10 days.
Thank you for shopping with us & if you have any questions, ask below, Live Chat, or Call Us at (833) 627-7245.